Forecast Yield
The ecoation forecasting platform makes it easy to assess your crops and measure the weight of ready-to-pick fruit. This helps growers secure the best prices at the market.

With this platform, you can forecast yields with precision, so you know how much product to harvest and when.

12.4%Improved accuracy



40xMore fruit count per hour



50%Labour planning improvements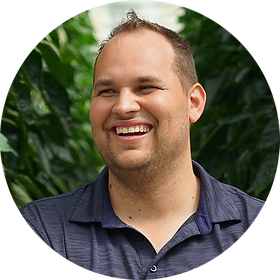 "Once ecoation's forecasts were calibrated they were consistently more accurate than my own forecasts."
Mike Cornelissen, President
Twin Creeks Greenhouse

Get Started
Implement the Forecasting Platform in your greenhouse today.
Make more money with less guesswork
Get accurate short-term forecasts to ensure you can fulfil your retailer obligations and get the best prices for your produce.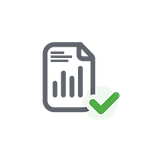 Fulfill your Contracts
Get an accurate short-term forecast to ensure you can fulfil your retailer obligations.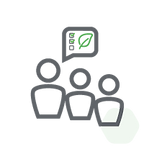 Manage Labor more Effectively
Schedule labor and logistics to meet your harvest demand.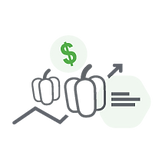 Secure better Prices
Secure better prices for your forecasted production ahead of time, to maximize your income.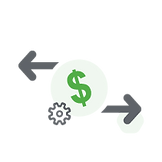 Predict Cash Flow
Get visibility into your income and cash flow to help manage the operation.
What crops can we forecast?
The IPM module of OKO can work with any type of crop grown inside a commercial greenhouse. The Yield Forecasting module currently works with Tomatoes and Bell Peppers. If you are interested in other crops please reach out to our team to discuss your options.
How does Yield Forecasting work with OKO?
OKO provides a highly accurate view of the harvest, which can be used for sales forecasting and decision-making. When driven down a row of plants, OKO automatically captures and analyzes images of the greenhouse. The data automatically gets uploaded to our cloud servers for data processing. The result is highly accurate and available in real time to decision-makers. Forecasting data can be used to plan and optimize labour, forecast sales, and secure better prices in the market.
How is data captured and transferred?
An onboard 360° 8K machine vision camera on the OKO, combined with the yield forecasting AI model captures and processes yield forecasting data. This data is uploaded to the cloud via the Greenhouse WiFi, which is why it is imperative to have a fast and stable WiFi connection throughout the Greenhouse.
Who owns the Greenhouse Data collected by OKO?
You own all of the data collected and stored by OKO and ecoation from your Greenhouse. You have complete control and access to the collected data through our interface. We only store the data for the purposes that have been agreed upon as part of our Digitized Scouting, Integrated Pest Management and Yield Forecasting program.
Why is OKO's AI more useful than traditional forecasting techniques?
OKO's AI is more useful because it samples more plants per acre than traditional techniques, providing farmers with a more accurate forecast. This helps farmers optimize yields, reduce risks, and maximize profits.
What is the accuracy of OKO Forecasting?
OKO's forecasting accuracy has been demonstrated across more than 20 tomato and pepper cultivars, with consistent outperformance of traditional grower forecasts. Its use of machine learning algorithms and granular data sources allows for increasingly precise predictions season after season.
How much ROI can I expect from OKO Forecasting?
OKO's forecasting capabilities have been rigorously tested across more than 20 cultivars of tomatoes and green peppers, with minimal deviation between the forecasts and actual harvests. Leveraging machine learning algorithms, OKO's forecasting accuracy improves with time, resulting in increasingly precise results from season to season. Importantly, OKO's AI has consistently outperformed traditional grower forecasts, proving its ability to provide highly granular and accurate predictions for a wide range of greenhouse productions.
How Twin Creeks Greenhouses yield forecasting became more accurate.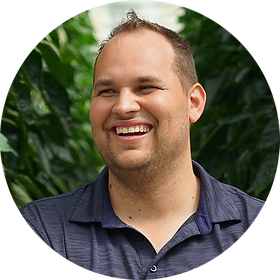 "With better predictions, I can secure better prices for my peppers and ensure I am being efficient in my operations."
Mike Cornelissen, President

Twin Creeks Greenhouse